Most famous for his
Gulliver's Travels
, Jonathan Swift is considered at the forefront of satirical (especially political) writing. By making absurd claims (for example, insisting the consumption of human infants would be an economically sound practice), he was able to point out some of the social disparities that put the lower classes at a disadvantage--as well as highlighting the indifferent attitudes and often absurd suggestions of the British upper-class of his day.
Please go check out his
biographical profile
, then treat yourself to this segment of Crayola Kids' adaptation of Gulliver's adventure in Lilliput:
Powered by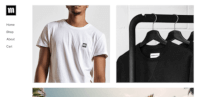 Create your own unique website with customizable templates.